The P45 form is a statement that summarises how much tax your employer paid in the current tax year.
It's issued to you by your employer when you leave or change jobs.
You should receive two copies of it:
one for yourself
another for your future employer.
What's in a P45 form
Your National Insurance number
When you left work
How much you earned in the given tax year
How much tax has been paid
How much National Insurance was paid
Your details and your employer's
What does a P45 look like
There is no standard format for it (each may look a bit different) the but minimum information on it is always the same.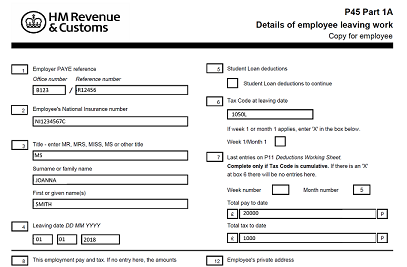 What do you need a P45 for
Preparing your personal (self assessment tax return)
To give it to your new employer (if you've changed jobs)
For your tax records (to handle possible tax disputes).