How to integrate your Portify account with TaxScouts
What is Portify-TaxScouts integration?
TaxScouts is an official Portify partner.
To make Portify customers' tax returns as easy as possible, we built a way to sync their Portify account information with TaxScouts.
This enables you to pull expenses directly from Portify without looking for every expense receipt.
How do I sync my Portify account with TaxScouts?
Step 1
Sign up using your Portify link – this will entitle you to a 10% discount on your tax return.
From there, create an account and select "continue".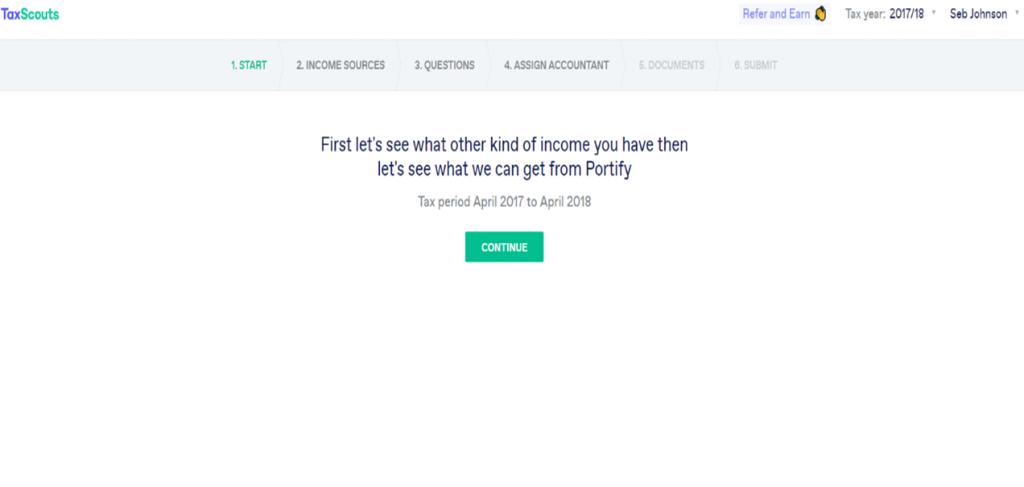 Step 2
We've pre-selected self-employment but feel free to select any additional income sources which apply, and then click "Continue".
This will take you to our general and allowances section.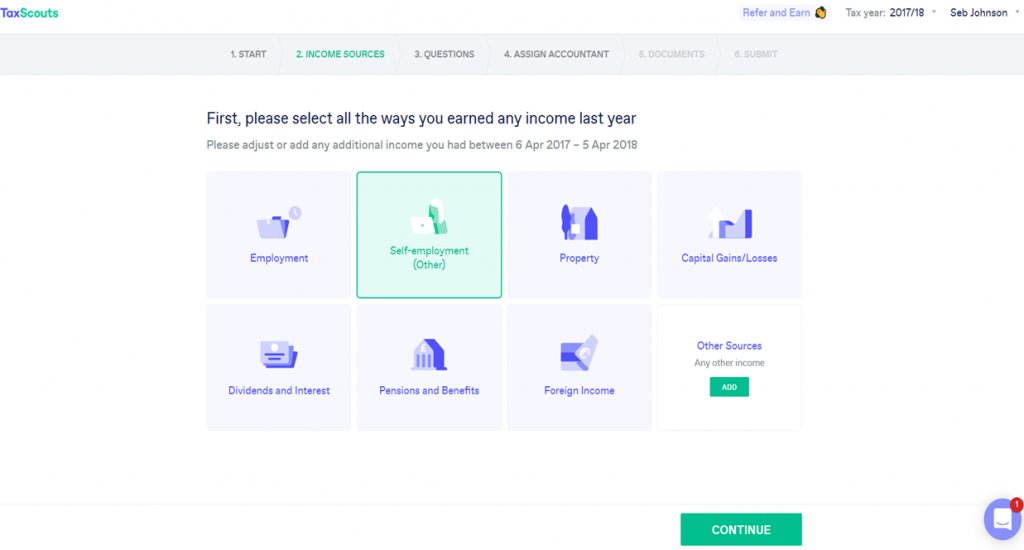 Step 3
Under the "self-employment" section, there are two options:
manually adding self-employment details
or importing them from Portify.
Click the "import from Portify" button.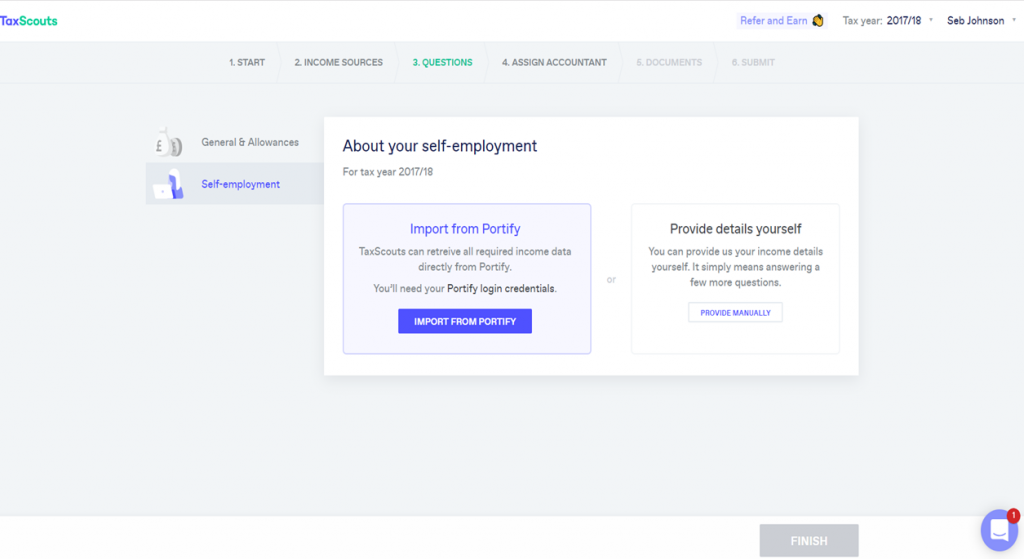 Step 4
Select "Connect to Portify".
This will take you to a Portify sign-in page where you'll need to authorise TaxScouts to view your work and profile details.
Once this has been completed, you'll be returned to this page and your Portify information will have been synced with your TaxScouts account.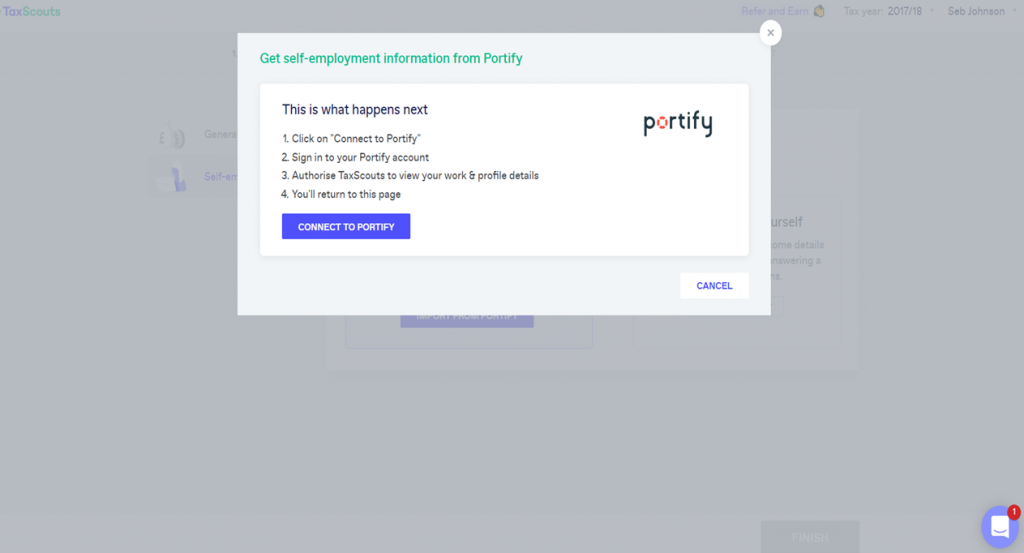 Still need help?
Just log in to your TaxScouts account and click on the blue "Help/Chat" icon found on the bottom right side of your account.
Our support team will be happy to hear from you.