Rather than hunting out your employment documents (payslips, P60's or P45's) you can get TaxScouts to pull down the information HMRC already has and just confirm those details are correct.
How to link your HMRC account with TaxScouts
If you have an account with HMRC online services then the process is straightforward.
Simply select "Import From HMRC" on the employment section of TaxScouts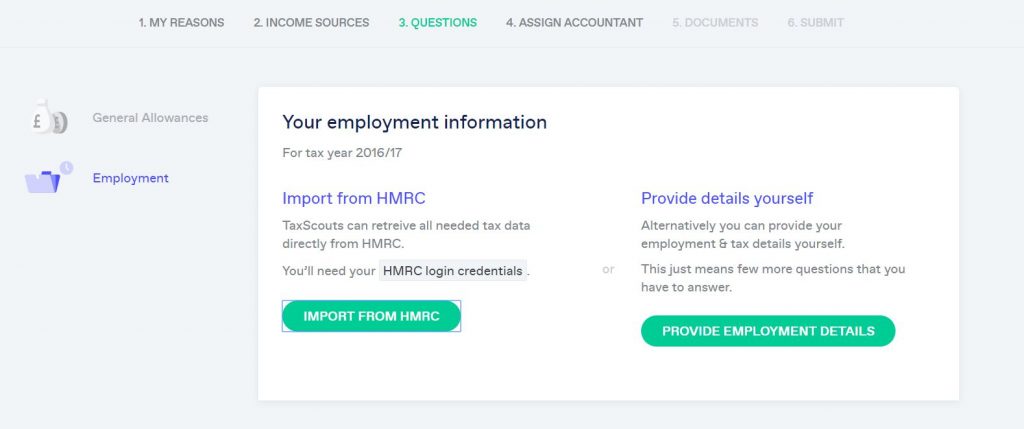 You will then be taken to your HMRC account. Once you login you simply need to approve TaxScouts.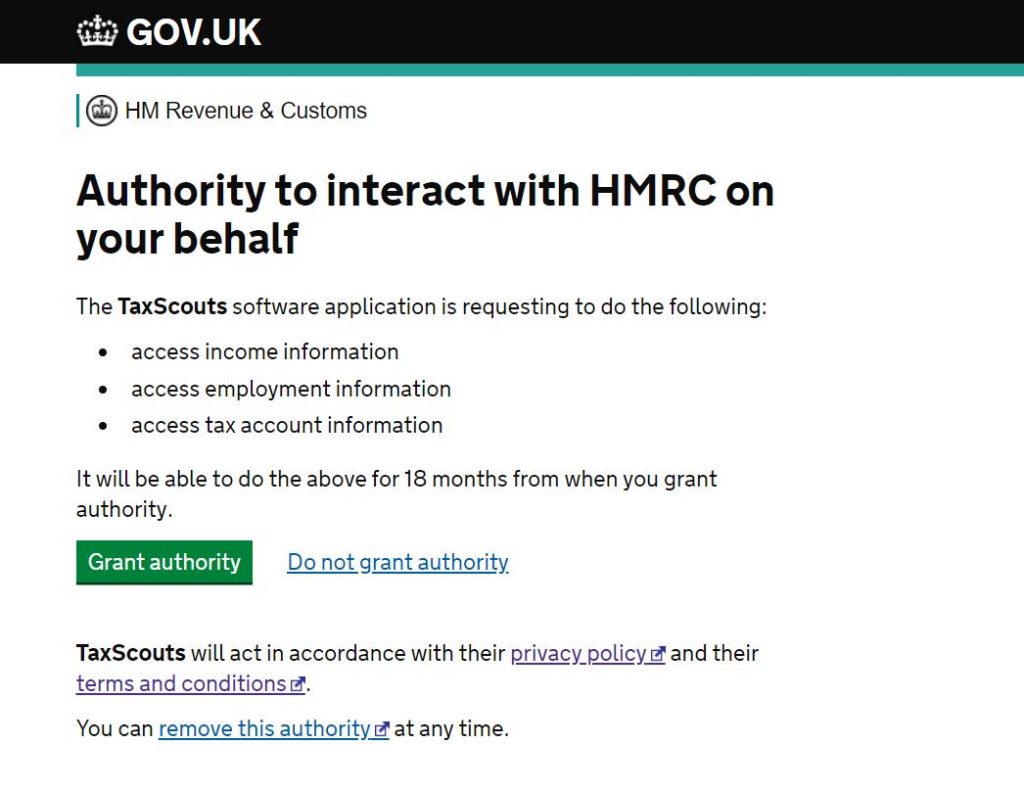 Then you'll be sent back to TaxScouts and your employment information should be there.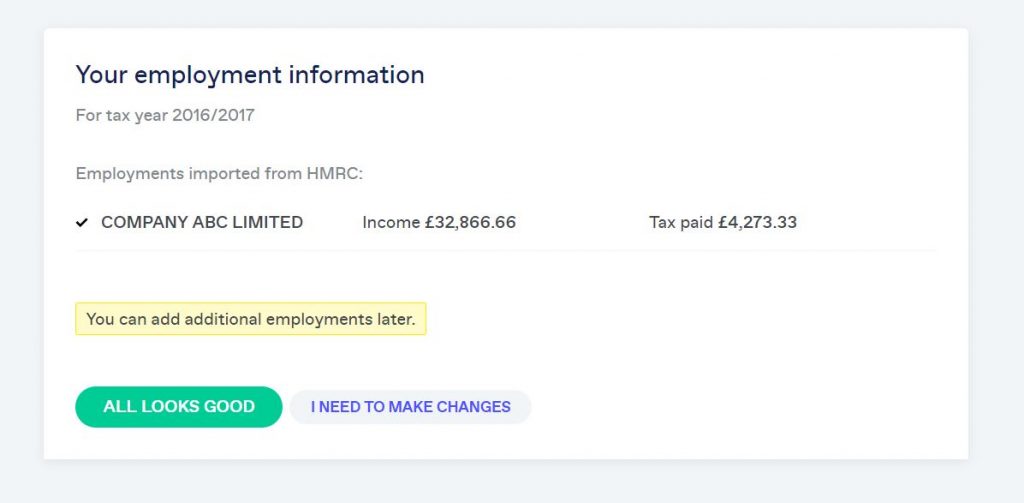 And that's it.
In just those few clicks and less than five minutes TaxScouts can sort out your employment filing of your tax return. Let TaxScouts sort out your taxes and allow you to get on with the important things in life.