How to integrate your Uber account with TaxScouts
What is the Uber-TaxScouts integration?
To make Uber drivers' tax returns as easy as possible, we built a way to sync your Uber account information with TaxScouts.
This enables you to pull your income and mileage information directly from Uber – without having to upload every receipt.
How do I sync my Uber account with TaxScouts?
Step 1
Log into your TaxScouts account and select the tax year you are looking to file a tax return for.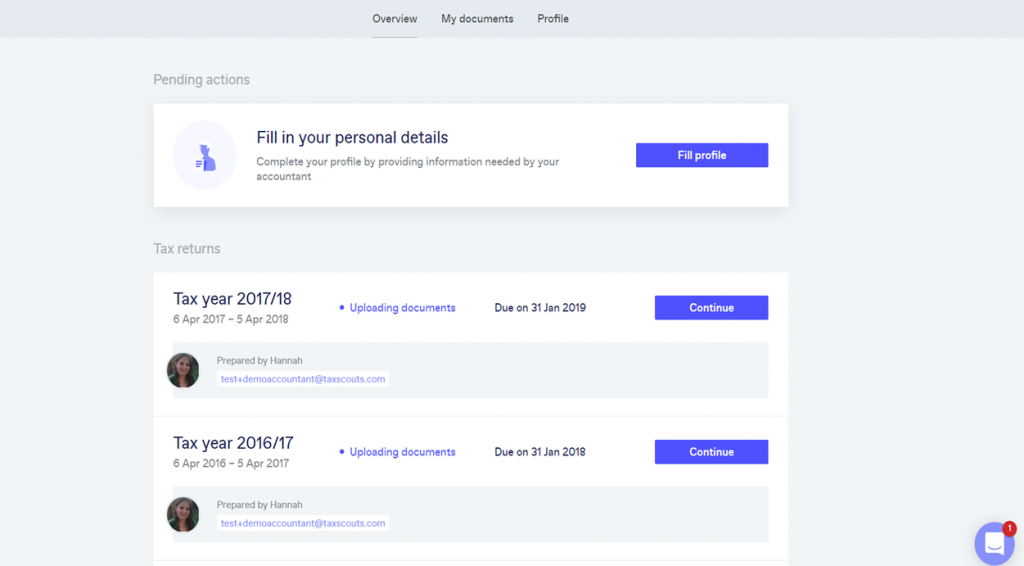 Step 2
Select the reasons why you need to complete a tax return, in this case self-employment.
Of course, if you had other income sources, make sure to select all those that apply to your situation.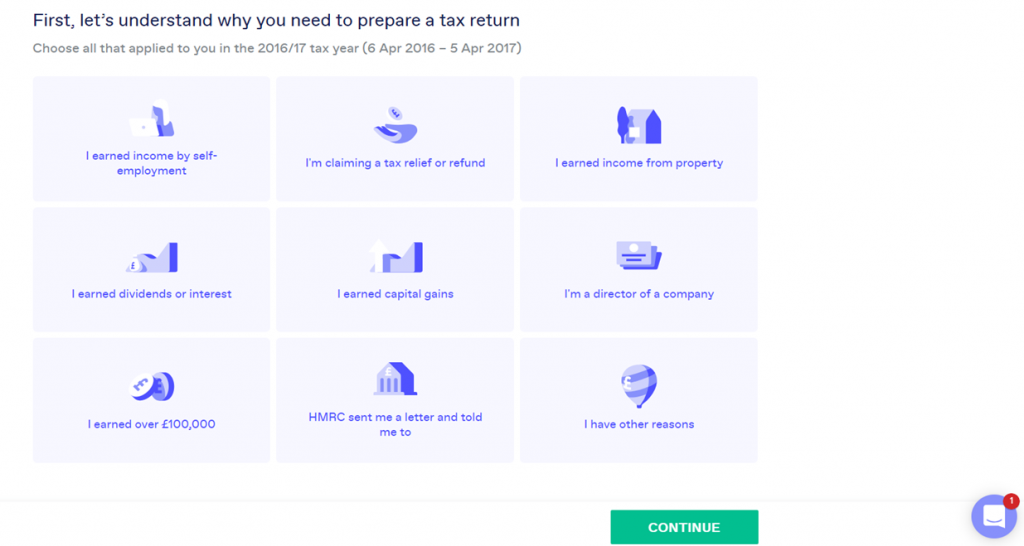 Step 3
Select "Driver (Uber)" and then save.
Then select "continue" on the lower right-hand corner.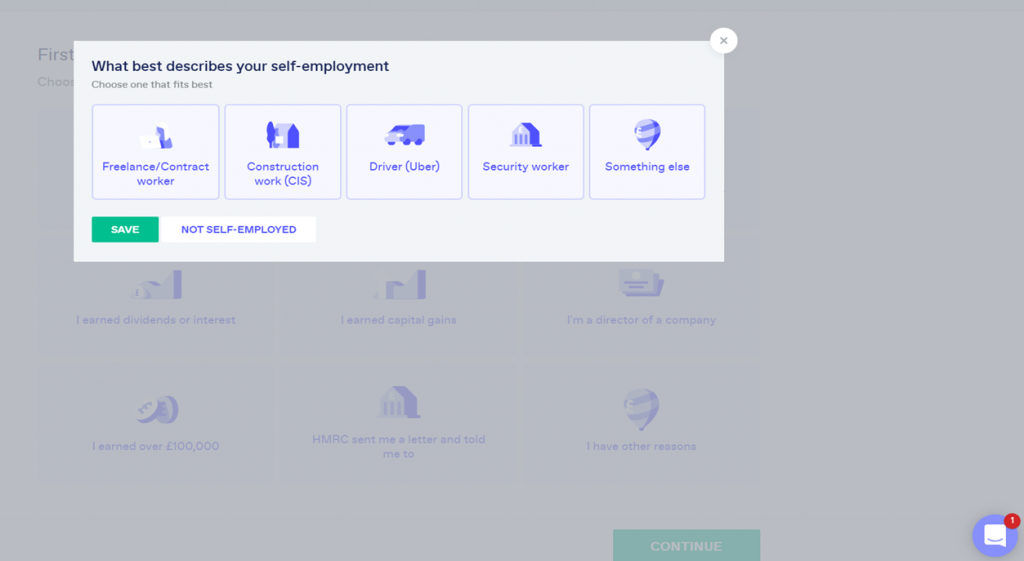 Step 4
Select any other sources of income you may have and then click "Continue".
This will take you to our General and Allowances section.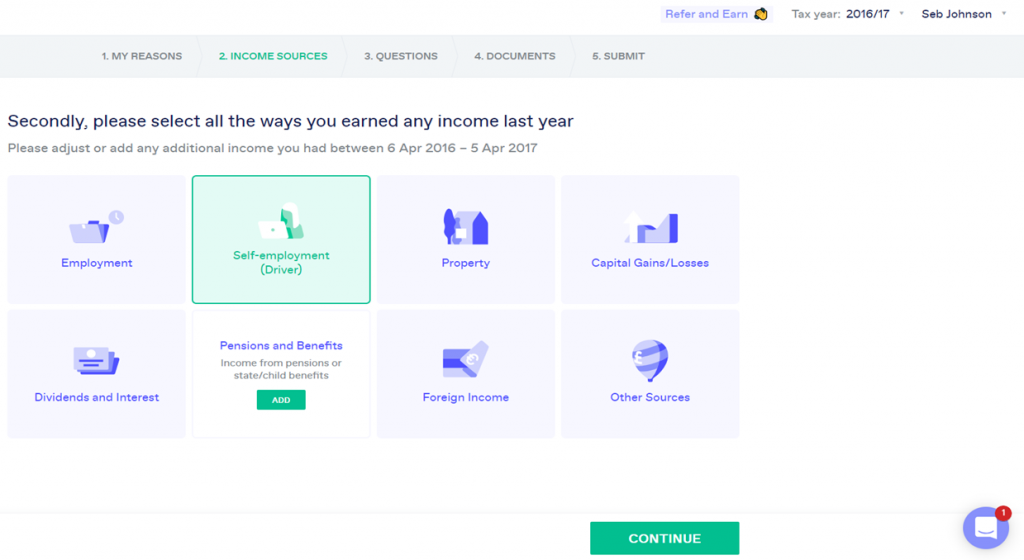 Step 5
Under the "self-employment" section, there are two options:
manually adding self-employment details
or importing them from Uber.
Click the "import from Uber" button.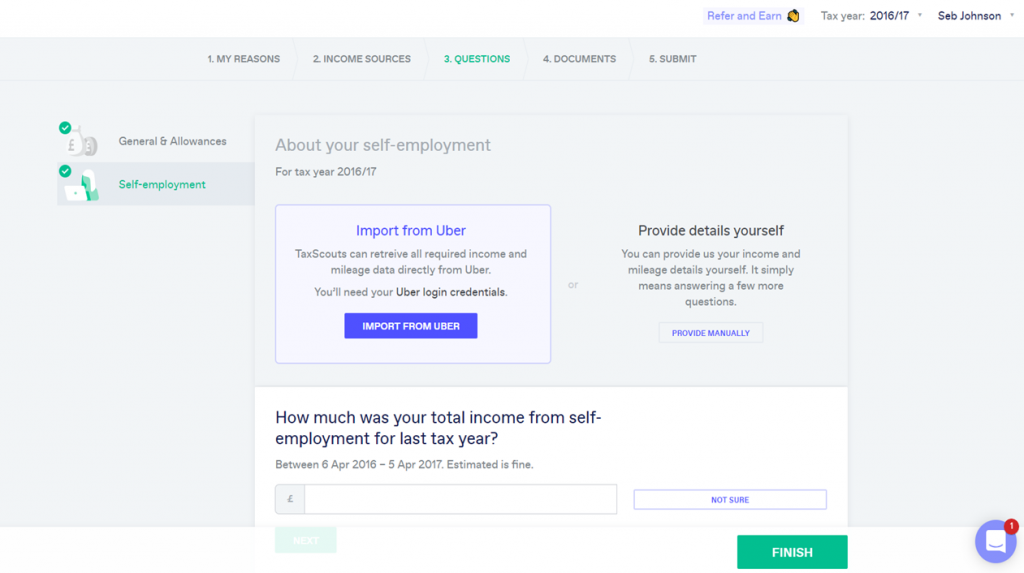 Step 6
Select "import from Uber".
This will take you to an Uber sign-in page. Here you'll need to authorise TaxScouts to view your work and profile details.
Once this has been done, you'll be returned to this page and your Uber income and mileage will have been synced with your TaxScouts account.
Please note: if you have additional expenses, make sure to upload these documents separately.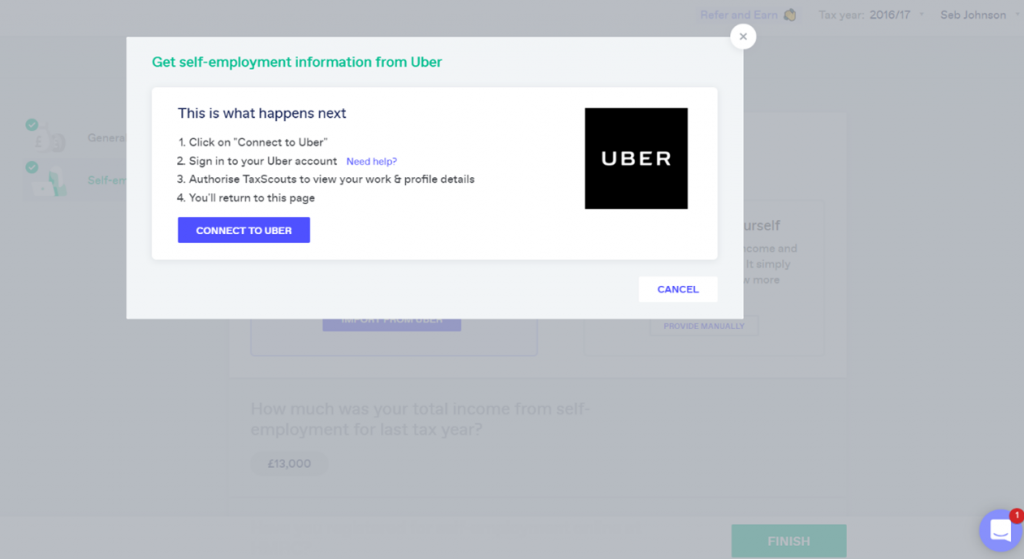 Still need help?
If you still need help with our Uber integration, please log in to your TaxScouts account and click on the blue "Help/Chat" icon located on the bottom right side of your account.
Our support team will be happy to help.
Hey there! We really hope this article helped you. Tax matters can be a dreadful topic at times. We know. That's why we started TaxScouts.
A stress-free way to getting your taxes done.
Have a minute? See how it works