After your tax return has been filed with HMRC, it can take a few days to show up in the HMRC portal.
However, once it's filed the portal will automatically generate a submission receipt.
This is evidence that HMRC have received your tax return: if you ever want to confirm with them, just quote the reference number on the submission receipt when you call HMRC.
How to check this inside the TaxScouts dashboard
Step 1
Log into your TaxScouts account and select the tax year you are looking to file a tax return for.
Then navigate to the tax return you wish to select, and click the "view"button.

Step 2
Scroll to the bottom of the page where is says "you can always access your tax return and other documents here"and click the "here" button.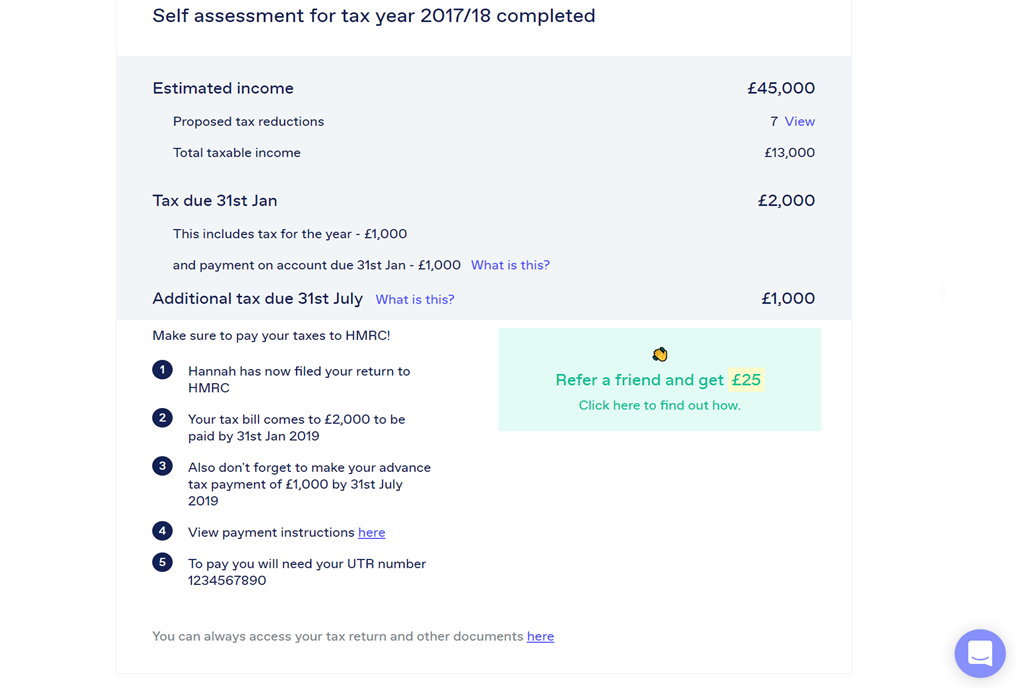 Step 3
Click on "Tax returns & Calculations".
From the drop-down menu that appears, you'll be able to select and download your tax return, tax calculation, and HMRC submission.
Click and download your HMRC submission.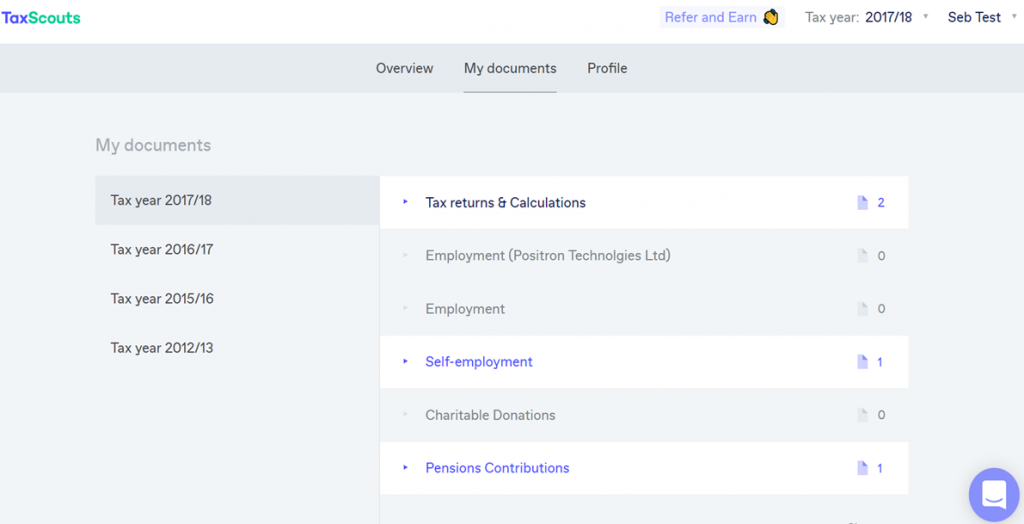 Step 4
Your HMRC submission receipt is proof that HMRC has received your tax return.
You can ring HMRC and quote the reference number on the submission receipt.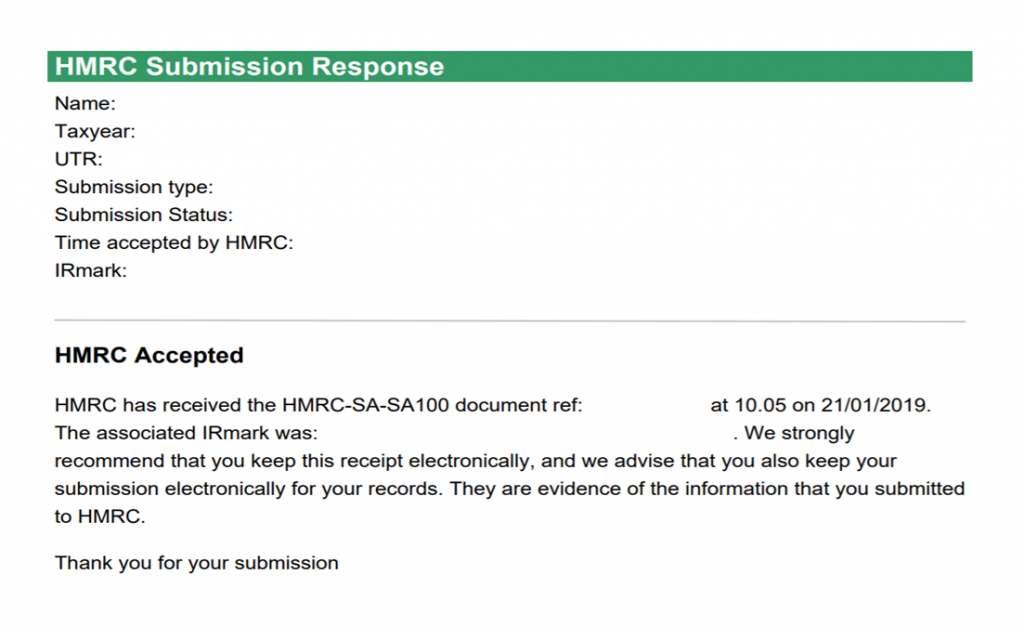 They'll be able to confirm that they have indeed received it.
Still need help?
If you need help with any help with finding your HMRC submission receipt, just login to your TaxScouts account and click on the blue "Help/Chat" icon found on the bottom right side of your account.
Our support team will be happy to help.